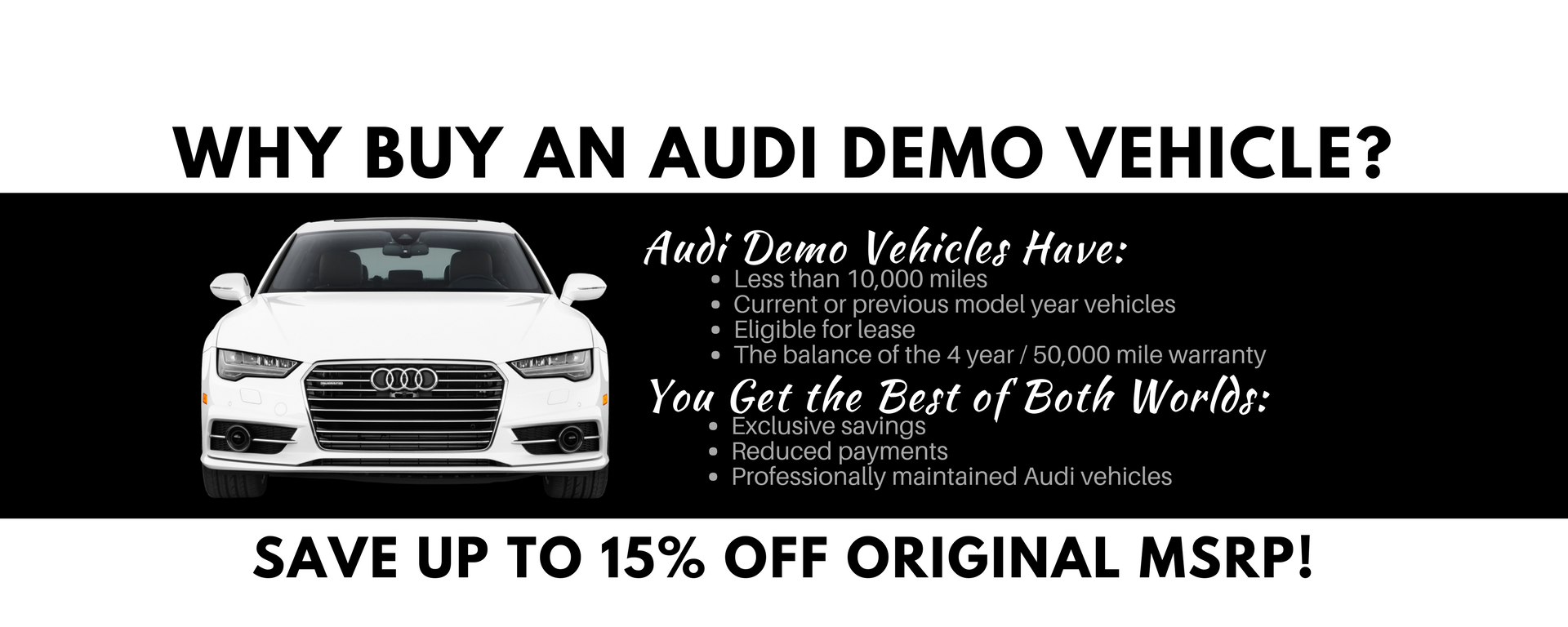 Courtesy Select Inventory
Drivers from Kirkwood, St. Louis, and the surrounding MO communities are invited to visit Audi Kirkwood to explore our impressive inventory of Courtesy Select vehicles.  Our Courtesy Select cars are some of the highest quality pre-owned vehicles in the area.  These competitively priced and professionally maintained Audis are current or previous model year cars with low miles in excellent condition.  For more information about any of the Courtesy Select vehicles you find on our website, contact us or visit Audi Kirkwood today.  We can't wait to meet you on our showroom floor.
Every Courtesy Select vehicle is hand-picked by our team of Audi experts and guaranteed to be in exceptional condition.  All vehicles are available for lease, have under 10,000 miles, and include the balance of our 4-year/50,000 mile warranty.  Buying one of our gently used Courtesy Select cars gives our clients the opportunity to own a luxury Audi in like-new condition at a significantly reduced price.  Visit Audi Kirkwood to test drive your favorite model today.  We're looking forward to handing you the keys.
When you work with Audi Kirkwood, we make quick and easy financing opportunities a part of your car buying experience.  Whether you have a high credit score, your credit needs improvement, or if this is your first time buying a car, we will help you purchase the vehicle you deserve.   Our finance department works with all local lenders as well as lenders nationwide to provide you with the best rates available.  We aim to offer plans with low down payments and small monthly payments so that we can help you drive a car you love without being a burden on your budget.  For more information about the financing opportunities available at Audi Kirkwood, contact us or visit our dealership today.
At Audi Kirkwood, our goals are simple.  We create Audi fans by providing the best car buying experiences possible.  Our commitment to delivering world-class customer service, a team of highly-skilled technicians, and excellent financing opportunities make Audi Kirkwood the first place you should visit when shopping for your next new or used Audi.  To learn more about the selection of vehicles or any of the services found on our website, contact us or visit today.  Audi Kirkwood serves Kirkwood, St. Louis, and the surrounding MO locations.